In my walks, every man I meet is my superior in some way, and in that way I learn from him.
If Ralph "Where's" Waldo Emerson walks past my inbox, he'll quickly learn my superiority: I receive letters from William Schaff.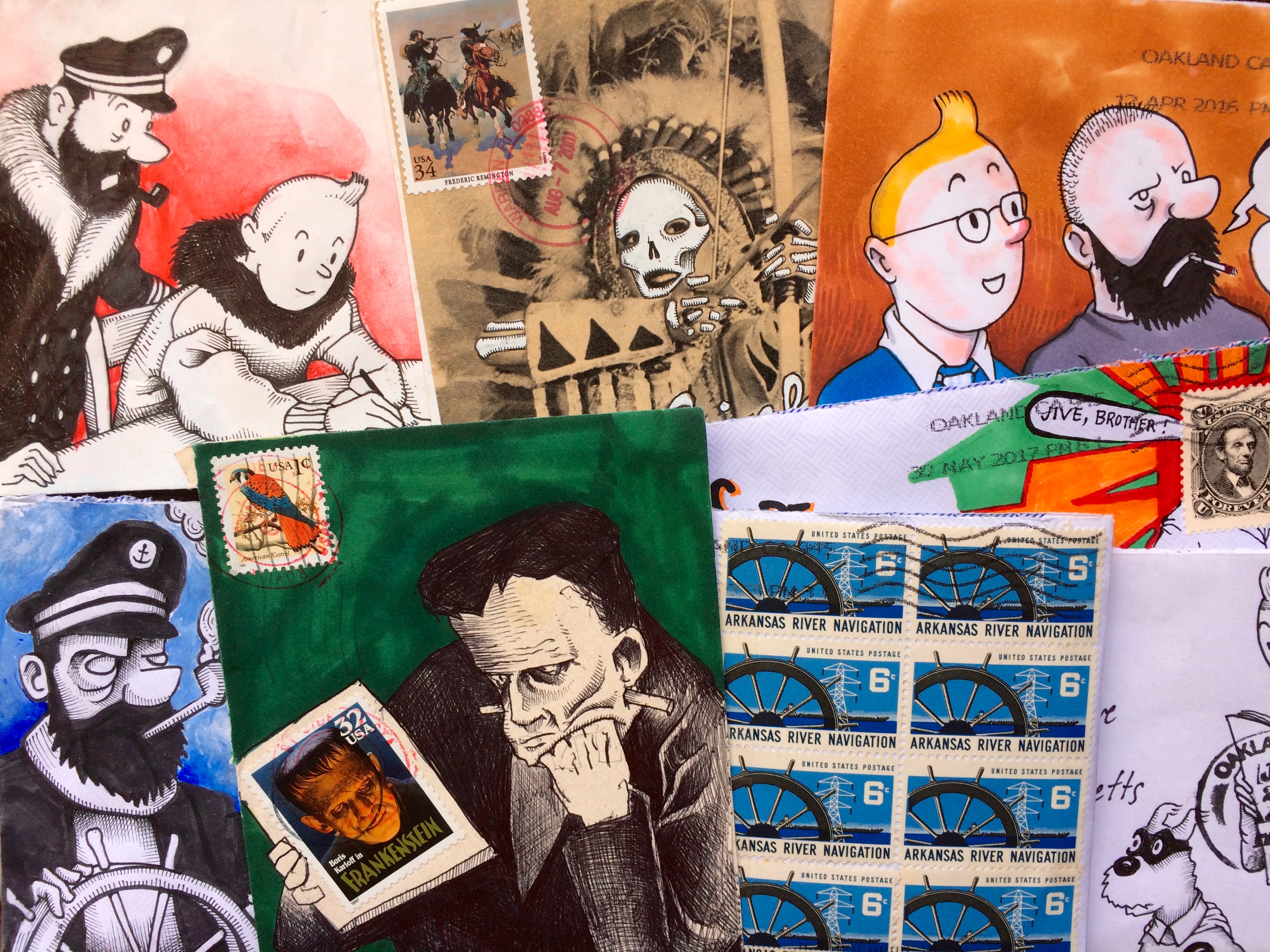 Check out his site, which has many, many such masterpieces.
(Personally, I find very remarkable the steady contribution of photos from those who've had his art tattooed.)
If your postal life is a foolish consistency of bills and cable offers, transcend with William Schaff's mail art. And if you're near San Jose, know the way to his show, which closes Saturday.