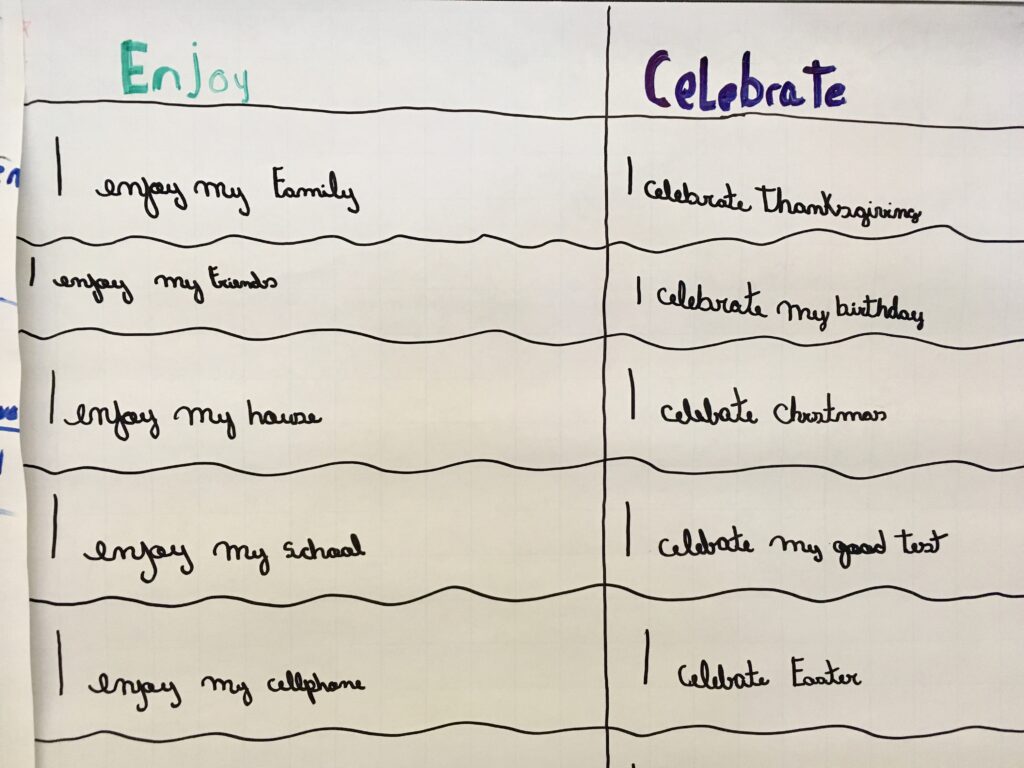 This week's vocabulary words got me thinking that English could stand some joyous calibration of noun and verb. E.g. "Joy to the World" seems rather different from "The beverage you're about to enjoy is hot." You don't get that imbalance with celebration and celebrate, do you.
Anyway, to make it sticky, as we say in the business – and to get wisdom, knowledge, and understanding – I played them "Enjoy Yourself" by the Specials.
I also played Kool and the Gang's "Celebration." Yahoo! etc.