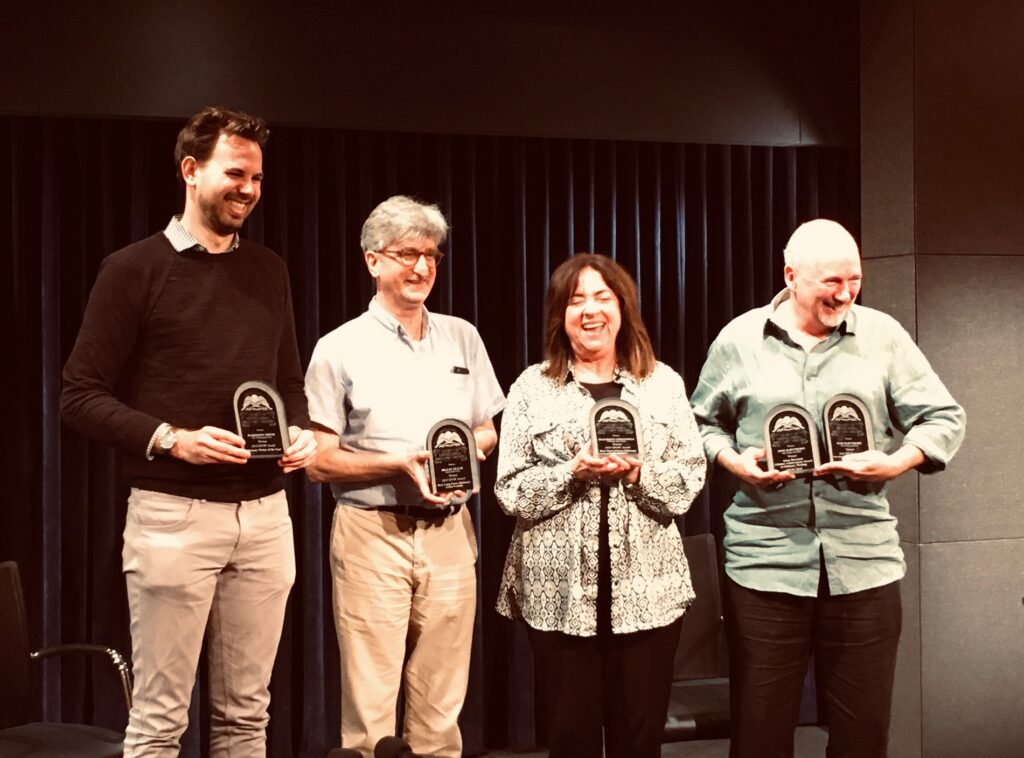 I went to the sixth conference of the Society of Professional Obituary Writers in Washington, DC. Below are some highlights. I've left a lot out, but must record this: it was the best conference I've ever attended.
Kickers
The kicker is to an obit what the punch line is to a joke. Matt Schudel discussed how to write them. As he put it, "You don't want to end with a board fade." An obit should have an emotional core, and the kicker should be the resonating echo. His obit of Vincent Scully shows how both are done.
Obit Lab
Emily Langer talked about her project with Georgetown medical students, writing obituaries for those who've donated their bodies to the anatomy lab. She also highlighted a guiding question: How is the world different because this person was here? Her obit of German industrialist Berthold Beitz is a moving example.
The Bad and the Ugly
Double Grimmy winner Tom Hawthorn offered counsel on writing obits for the unsavory: tell the truth and hold them accountable. During the discussion, Adam Bernstein recounted getting to know Edward von Kloberg III, who was – even by the standards of DC lobbying – depraved.
Tribute to Jim Nicholson
Jim Nicholson earned renown for his obituaries of everyday people. This obit gives a sense of the man, who "lived at least four different lifetimes." Andrew Meacham spoke about some of his more remarkable qualities. Mr. Nicholson, who served in Iraq at age 69, was adamant about not wanting his Bronze Star listed on his tombstone: "Awards from bosses go in a box in the shed." And when his divorce was almost finalized, he learned his wife had been diagnosed with Alzheimer's disease. So he stopped the proceedings and took care of her for over a decade.
Grimmys
Read the obits written by the award winners here.
Post Script
Maria Sánchez Díez, during her presentation on practical measures for increasing readership, noted a comment posted on Don Rickles' obituary.  Do yourself a favor and check it out (it's the one from Mimbres). Moral: Don't run into Don Rickles if you're working undercover.