In Science I teach that Earth has been around for a long time, and in Ancient Civilizations I teach that humanity has been around for a long time.
Monday I'm taking the latter class out to the football field to recreate this video, that they might see which has existed longer:
Well, it really puts perspective on things though, doesn't it?
***
One of humanity's better endeavors has been putting up those little free library boxes. There's one at the playground, and I never cease to marvel at the volumes that find their way in. Last week I picked up The Timetables of History.
The early 500s music scene wasn't much, apparently: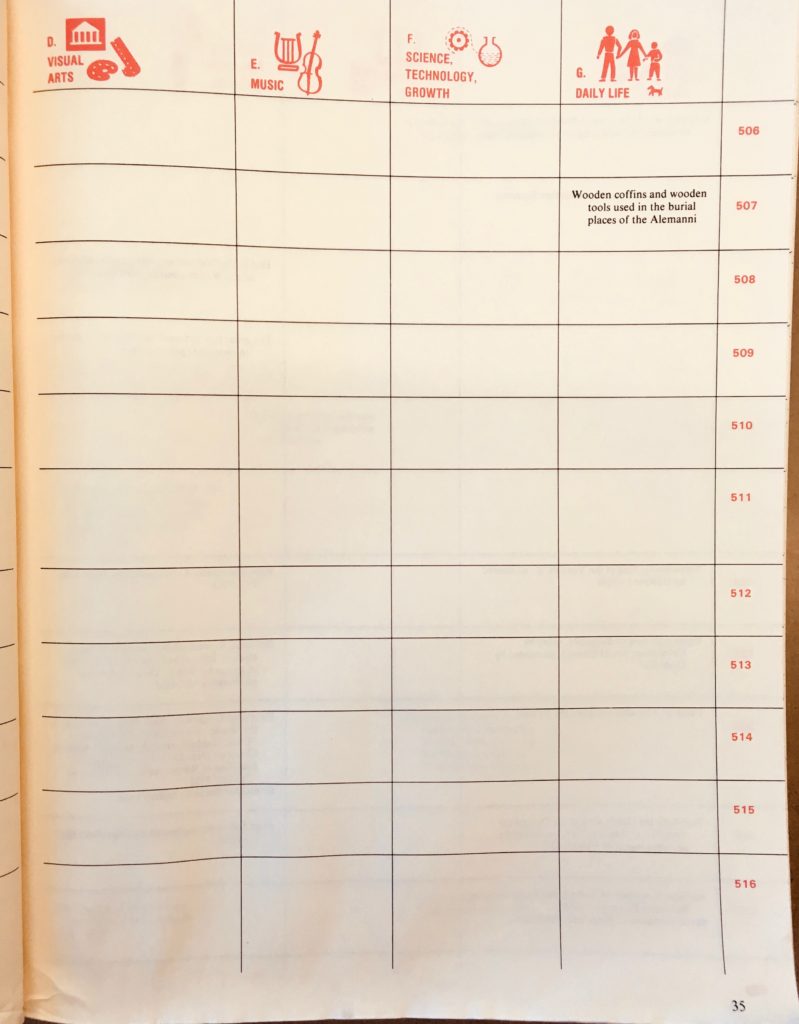 But in the 540s, daily life went downhill fast: