I see you cryin' but, Gentle Reader, I can't stay. I'm going to write some other stuff for a while.
In the meantime:
1) What has four letters and fills your mailbox? That's right, m-a-i-l! Oh. You were thinking something else? In that case, William Schaff can fix that. I can't tell you how reliably cheering it is to receive mail like this: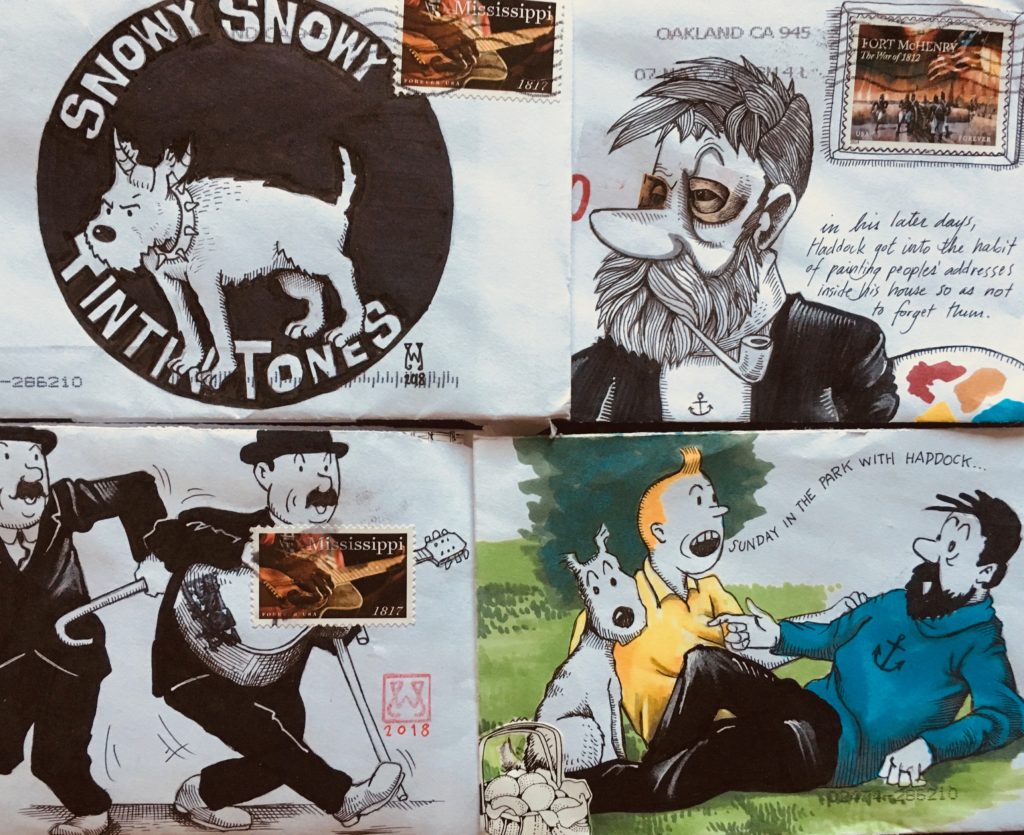 2) Put on your cleanest dirty shirt and check out Sunday Morning Sidewalk, hosted by the estimable flightjkt. If you ain't listening, you better be in church.
3) You may be astonished to learn that I occasionally exercise. In fact, in April I ran – well, to be accurate, artlessly lumbered – the James Joyce Ramble, surely one of the loveliest road races out there.
I was distressed to get an email shortly thereafter from the founder, saying that the race is broke and its future in doubt.
We hope to be a part of this mortal coil on April 28, 2019 for Ramble year 36 and perhaps you can help us with that. If you think your company's marketing VP, advertising executive or eccentric uncle who runs a hedge fund might entertain a conversation about being a Ramble partner, please have them or you call me. [jjramble at gmail dot com]
Obviously, if I had the means, I'd underwrite it personally, asking only that the name be changed to the Pete and James Joyce Ramble. But my readership undoubtably includes those of fabulous wealth. Do partner up, eh?
Happy summer, folks. -PBS