I try to avoid any place requiring shuttle buses, but when my friend Keith came up for the day and said he wanted to go to the JFK Library, I said OK.
My favorite part? Freedom 7! Hadn't expected to see that. It's on loan from the Air & Space Museum. Holy moly, it's small: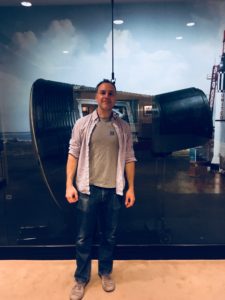 And this is neat. It's from a state dinner for the French minister of culture. I like the "who is he" next to Allen Tate (had to look him up myself). Also, upon scrutiny it appears that Truman Capote was unmarried. And apparently for some reason J.D. Salinger couldn't make it.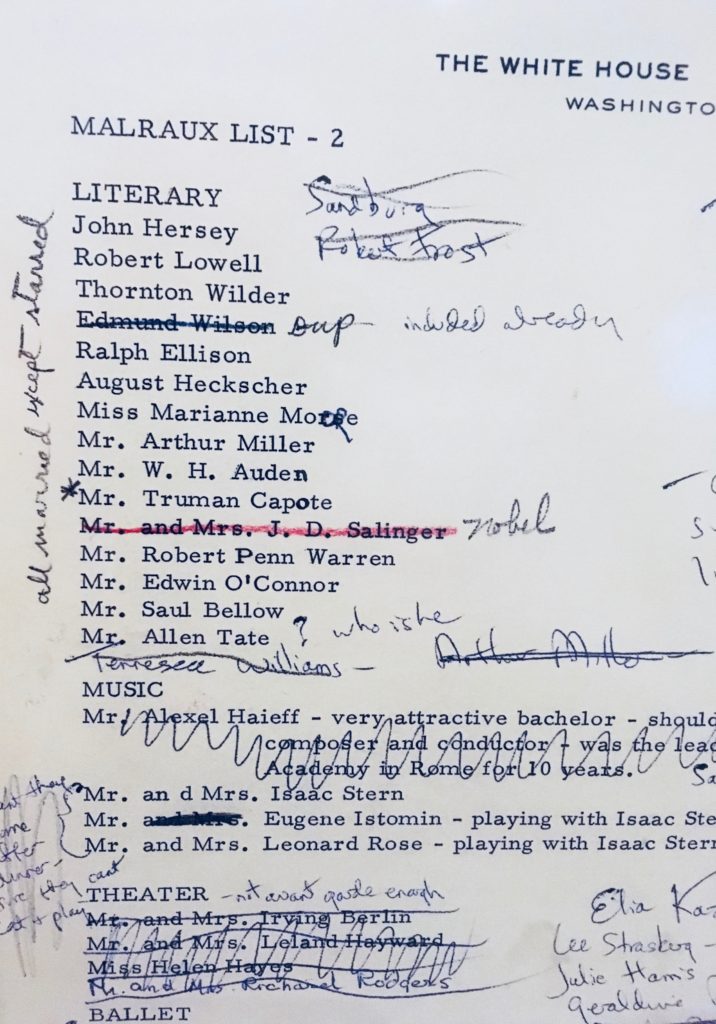 The exhibits are fine, but given the size of the building, it all felt more like a good exhibition on JFK at some other museum (one probably without shuttle buses). It seemed too brief. Which I sadly suppose is fitting.
***
Heading back downtown we had to get on a special commuter rail shuttle, for a Red Line train at the next stop had "basically exploded." I'm glad President Kennedy wasn't there for that part:
Kennedy: Why isn't the subway running?
Pete: Uh, well, it has a lot of problems these days.
Kennedy: I had you put a man on the moon! And – wait, this stop, it's named after me? Look at it!
Pete: Hey, look what we can do with our phones: ¯\_(ツ)_/¯
***
Before Keith got back on his train for New York we stopped at the Parker House Hotel for a drink. That's where JFK had his bachelor party. (Our drink was almost certainly more subdued.) The thing that intrigues me about the Parker House is that both Malcolm X and Ho Chi Minh worked there. I'm kind of surprised the hotel doesn't make more of it, but then again, I guess I should be glad you don't see a "By Any Means Necessary" or a "Tet Offensive" on the cocktail list.