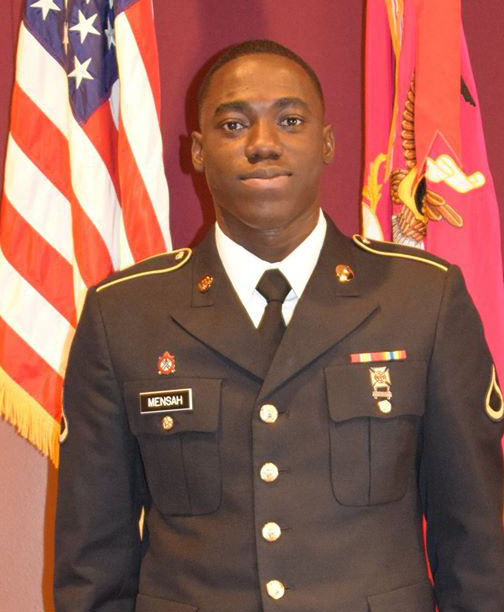 A few years back I lived across the street from a Ghanaian man. One day I expressed to him my condolences on the death of Ghana's president, whose obituary I'd just read. Kind of weird, yes, but it seemed the neighborly thing to do.
In that neighborly spirit, I offer condolences to all of us on the passing of Pfc. Emmanuel Mensah.
***
Some of my ancestors are from Norway, and I spend my weekdays with many students from other countries our president recently discussed.
I will concede that what's most important in all of this is not my feelings, but I also wish to record it was crummy to feel the urgent need to assure my kids that America values them.
(Fine, I should be doing that anyway. I'd prefer to be otherwise inspired, though.)
During college I went to see Senator Paul Tsongas, then running for president, give a speech. He told a story about his Peace Corps days in Ethiopia, and seeing on the wall of a villager's home a photo of JFK. He asked if we should expect the same with our current president. There was much wry laughter, including mine.
His question bears repeating, but not amusement.