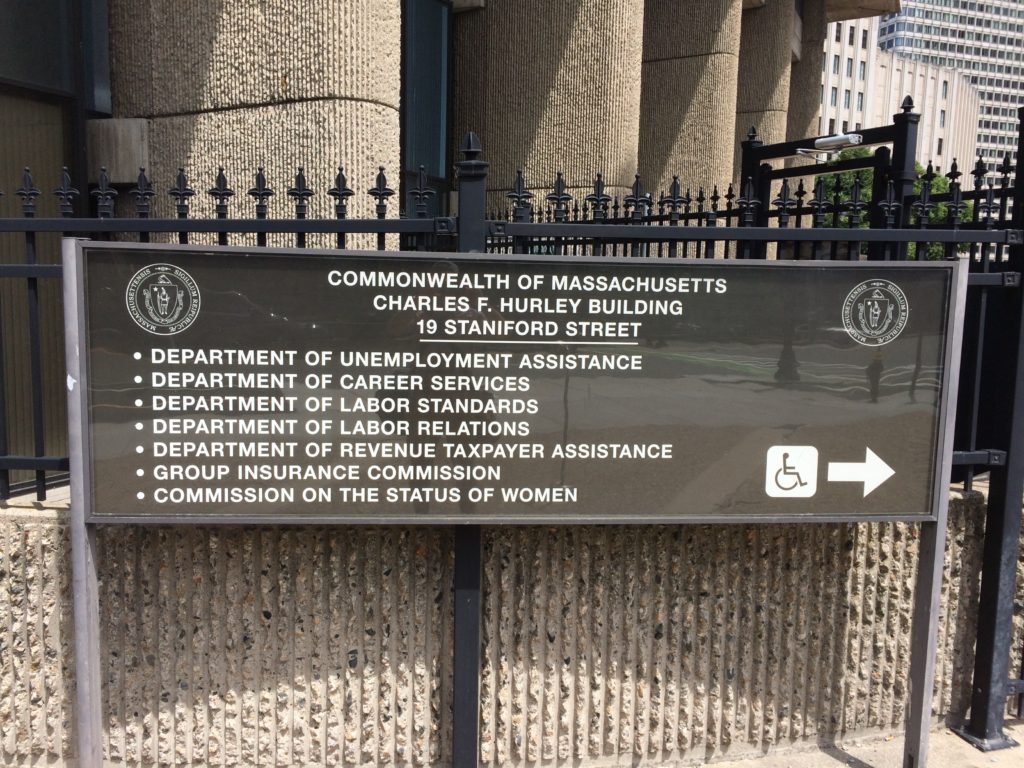 Every once in a while you see a sign that takes you quite aback.
Maybe that last one on the list wouldn't sound so ominous if it weren't in a building that looks like this: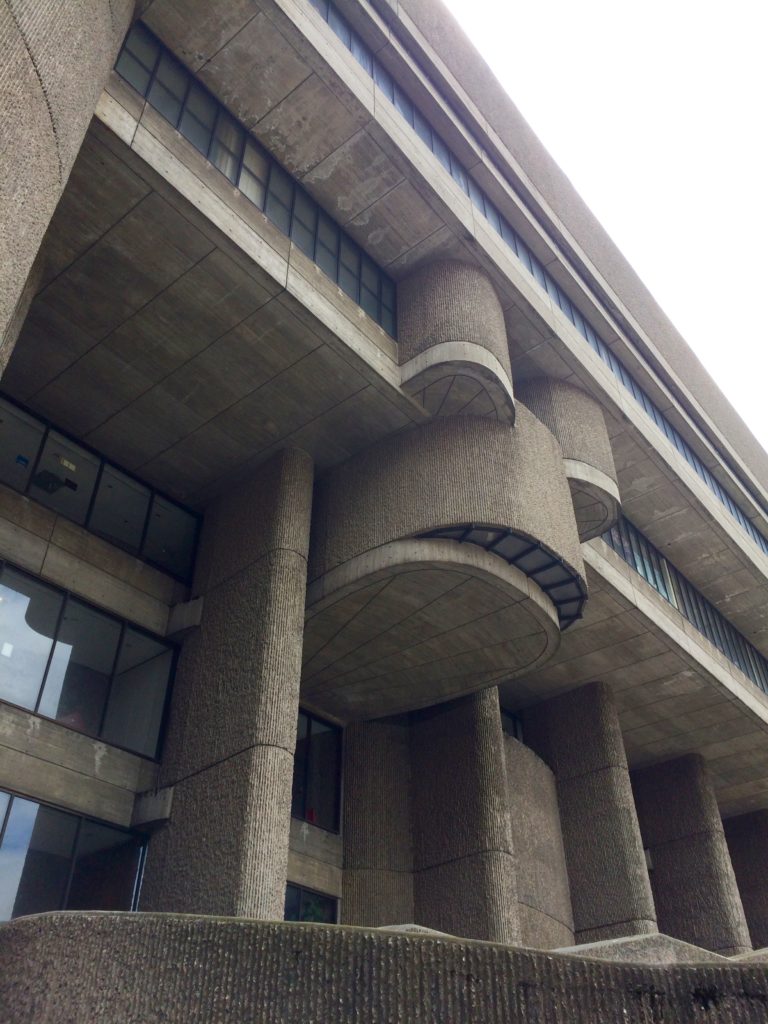 I was going to write something smart-alecky about how I hoped the Commission could see its way to concluding that women are citizens too, but after looking it up I hereby endorse it: http://www.mass.gov/women/
Note: This ghastly building is into the bargain called the Government Service Center, a name whose tripartite blandness worryingly recalls Idi Amin's State Research Bureau.
***
The above sign made me think of one of the more disturbing signs I've ever seen. I saw it seven summers ago driving from Seattle to Boston. These were the happy days before a smartphone established permanent residency in my pocket, so it's recorded in my notebook: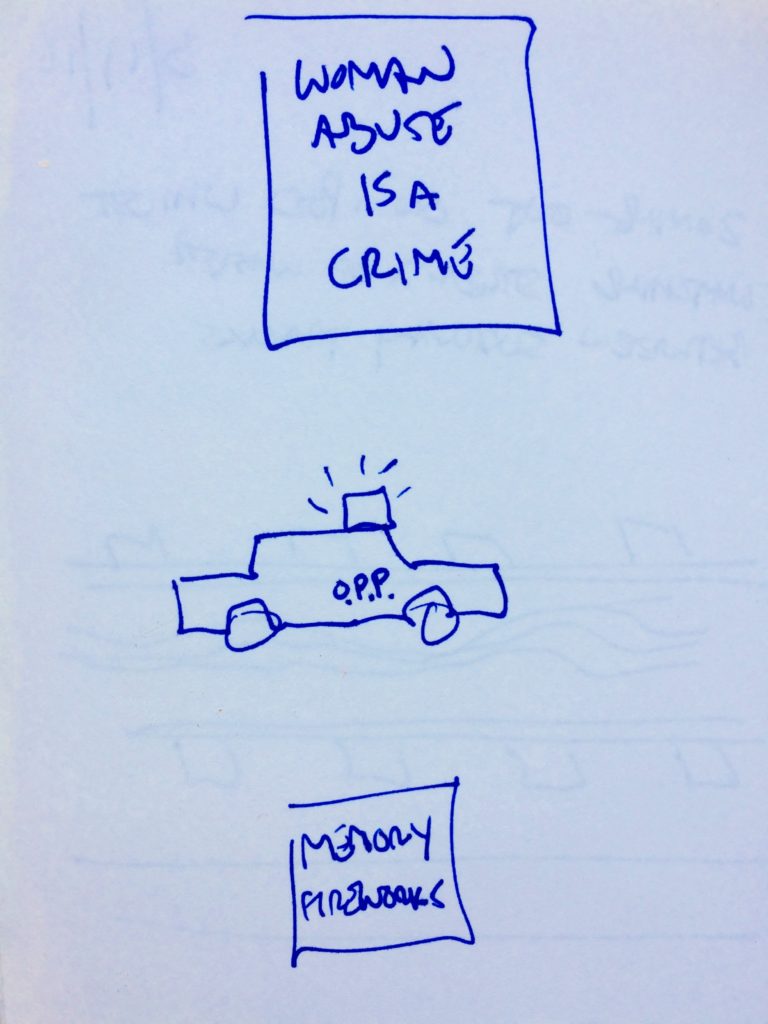 It's the one up top.
My first thought was "Uh, you need a highway sign?"
My second thought was "Good Lord, I guess we need highway signs."
Note: I recorded the initials of an Ontario Provincial Police cruiser because I am by nature naughty, and the Memory Fireworks sign because it's wonderfully evocative and into the bargain proposes a mashup of the Stones' "Memory Motel" and Elvis Costello's "Indoor Fireworks."
***
The rigors of summer vacation are such that I occasionally find myself in cafes. Last week I was sitting in the estimable Tamper when I looked up and saw through the window a hitchhiker across the road. This is very unusual.
The hitchhiker, who appeared frustrated that motorists were not stopping, also had a dog.
I thought about offering a lift, because I am pro-hitchhiking and pro-dog, but Twins  1 & 2 were with me, and the combination of an unknown passenger, unknown dog, small children, and small car  – well, the probability of an imperfect outcome seemed more distant from zero than preferable.
And then a police vehicle pulled up. The officer got out and approached the hitchhiker. Obviously I don't know what they said, but it was clear the exchange was civil. I saw both heads nodding. They talked for a bit.
The officer got back in the vehicle and the hitchhiker's thumb went back up. And then, almost immediately, a motorist pulled over and the hitchhiker and dog got inside.
As everyone left I considered that the hitchhiker, the police officer, and the motorist were female. (I don't know about the dog.) I'm hesitant to extrapolate from these three to 3.7 billion, but if you were to imagine the same scene with male characters, it seems likely that the probability of an imperfect outcome would be more distant from zero than preferable.