Joan Acocella has written one of the more entertaining paragraphs I've read lately:
Japan, curiously, does not have swear words in the usual sense. You can insult a Japanese person by telling him that he has made a mistake or done something foolish, but the Japanese language does not have any of those blunt-instrument epithets – no [doofus], no [sillyhead] – that can take care of the job in a word or two. The Japanese baseball star Ichiro Suzuki told The Wall Street Journal that one of the things he liked best about playing ball in the United States was swearing, which he learned to do in English and Spanish. "Western languages," he reported happily, "allow me to say things that I otherwise can't."
There's no F in team, Ichiro-san!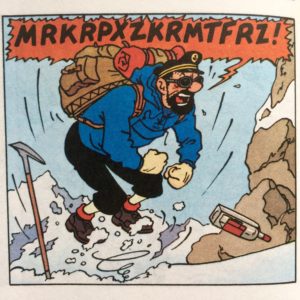 You may – or, in fairness, may not – be pleased to learn that I recently avoided incineration. I was in a rotary when an entering heating oil truck failed to yield. The driver yelled something I couldn't make out, but can only assume was pithy endorsement of the Law of Gross Tonnage.
Naturally, this shook me. I want to live in a world where motorists shout "You have made a mistake!"