With the opening of Africa's first fully electrified cross-border railway, getting from Ethiopia's capital to the Gulf of Aden just got a lot easier.
It also means Djibouti now has a more modern rail system than Boston.
Those Red Line cars you saw in The Friends of Eddie Coyle? They're still running, sometimes. Check out the Orange Line if you think rust ever sleeps. The 326 bus I rode Friday morning seemed destined for a NHTSA report.
In Boston, you hear the term "world-class city" thrown around a lot. Our public transportation infrastructure is already world-class, just not first world.
And yet.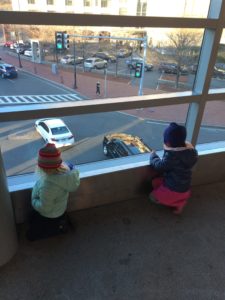 I've been spending a lot of time with Twins 1 & 2 on the MBTA, and they find it genuinely delightful. It's a refreshing counterpoint to my T disposition, fossilized over decades into sullen resignation.
And I must give a shout-out to T employees, who've been extra helpful – and kind – as I wrangle my monkeys aboard buses, subways, and trains. Thanks for keeping us going.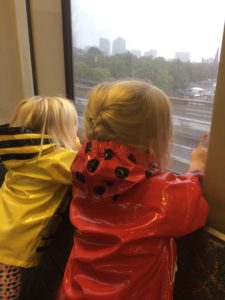 PS speaking of thank you, do say it (as per general manners and this excellent AMA with an T bus driver).