With the Patriots back in the Super Bowl, my thoughts naturally turn to Gnassingbé Eyadéma, who ruled Togo for thirty-eight years.*
On the very day of Super Bowl XLII, you see, when the Patriots played some other team, I purchased this book.**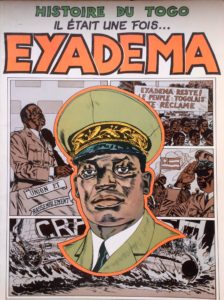 It's a heck of a tale.
A young farm boy impresses all, not least his teachers…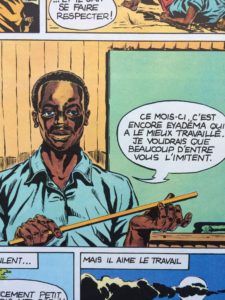 Learns how to win hearts and minds in Vietnam…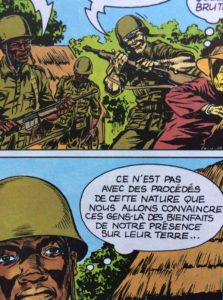 Takes power reluctantly…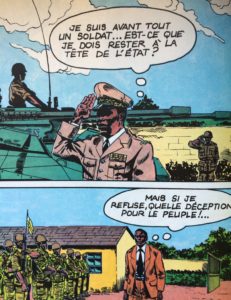 Dodges death repeatedly…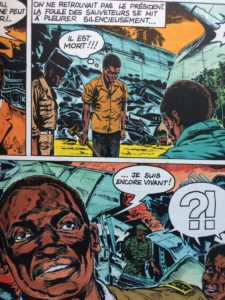 Gets reelected bigly…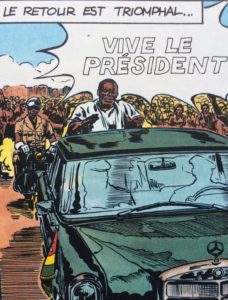 And the rest is history.
My favorite part? When he pities the fool who tried to assassinate him. And invites him back every year for a drink.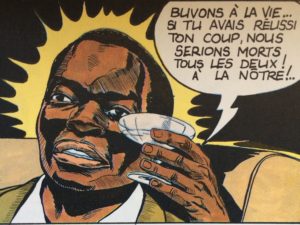 Cheers!
* I wish I were making some clever Tom Brady allusion, but all I know about football is you don't wear skates.
** I'd located it online, and took the subway over to get it. As the bookseller rang up the sale, he said: "Well, every book has its buyer." He may have intended this in a genial "I'll be darned!" sense, but I suspect he employed it instead as terse valediction to hasten the obvious lunatic from the premises.