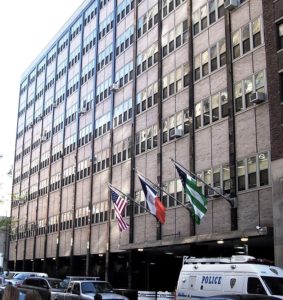 I lived in New York City for six years, three of them in Manhattan, not too far from the Police Academy. You'd see cadets wait at nearby intersections for the walk signal. Apparently they have to do that. I remember thinking if anything in that town could be considered authentically bizarre behavior, it'd be waiting dutifully to cross the street.
I also remember, with great fondness, 3X80 and 3X81. These were the medallion numbers* of the two undercover taxis often parked outside the academy. Every time I'd see a taxi – which, in Manhattan, is like saying every time I'd see a hat – I'd look to see if it was either of them. But it never was.
Until the very night before I moved out!