A nanosecond is the length of time between the light turning green and the New Yorker behind you honking, so the joke goes.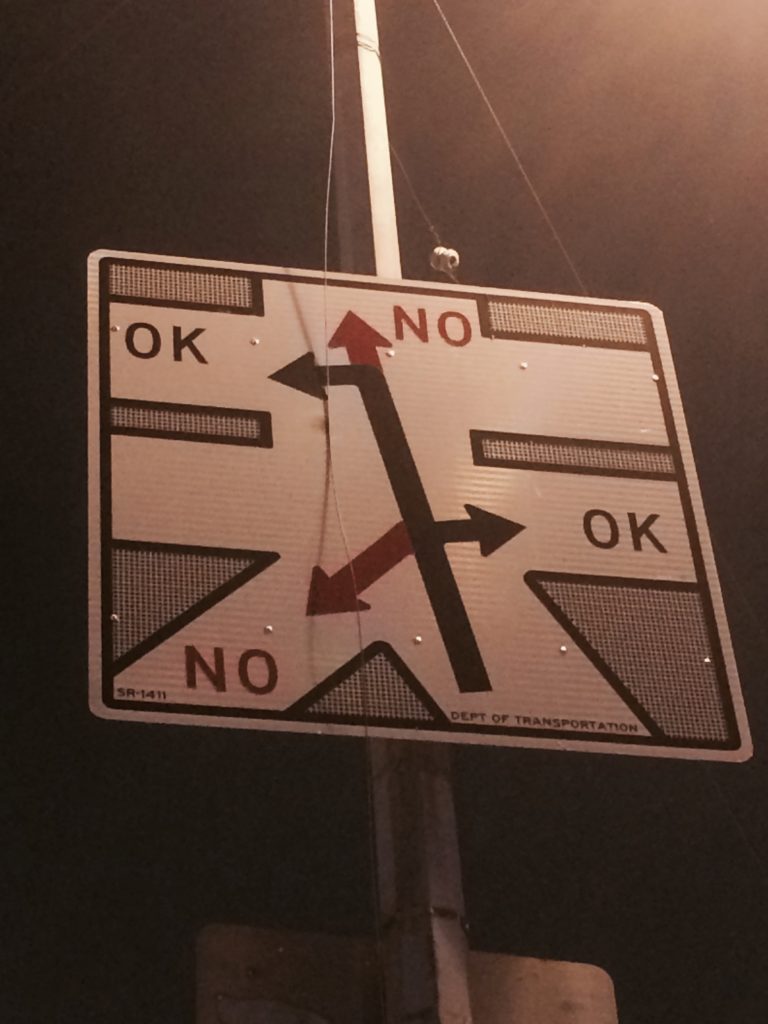 If I were at this intersection, the City would unite in sound.
And now I will share with you additional signs and legends that have of late amused me.